Sunday, May 31, 2009
Posted by

keatonkeaton999
at 2:09 AM
4 comments:

Friday, May 29, 2009
Hey plumbers, are you excited about video games? I like video games. I especially get excited when new video games come out, so it was no surprise that I was excited when I read about a new video game. Video games are my favourite video games.
That being said, it's time for our annual penultimate bi-weekly countdown of the hottest new hits coming directly to your Super
Nintendo
this summer.
4.
GTA
IV: The
Bonkeltino
Chronicles
Grand
Turismo
Auto 4 was arguably the best game of 2003. I don't think anyone can argue with that opinion. So it looks like EA Games have finally decided to release an expansion for the popular racing game. About time guys! Jeez! This expansion follows on from the plot of the first game; you play as Nick
o's
brother Tony in a quest to find the money so he can buy a drug to get stoned.
3. Battlefield 2: Big Blasters
Battlefield made history in being the first game ever to let you shoot an enemy with a shooting weapon. It's revolutionary approach to the shoot-'em-up genre paved the way for lots of good games such as Duke Nukem Forever and Smash Marios. But enough about Mario. Where was I? Oh yeah, the Nintendo Wii is the best console ever. Faggot.
2. Super Smash Karts
Mario is the best bouncer, he bounces very hard on the bad guys' heads. Sometimes they explode! One time I was playing super mario world with my cousin Cody (he's a jerk) and he said he knew how to make the goombas explode but he wouldn't tell me the cheat code so we fought and I won hehe :)
1. Street Fighter 4
I can't wait for this game. I have many fond childhood memories of playing street fighter in the basement. I used to turn the volume up real high so I couldn't hear mommy scream when daddy kicked her. Well fuck you Dad, cause Street Fighter is back! I used to wish Ryu would come out of the screen and beat up my dad until he paid his child support. My favourite characters from Street Fighter are Ryu, Solid Snake and Sega Genesis.
Well that's all for this month guys! Keep on gaming!

Posted by

J.Horne
at 1:13 PM
2 comments:

GANGTER
Posted by

keatonkeaton999
at 4:58 AM
No comments:

Thursday, May 28, 2009
When Mario Jumps

Mario
jumps
on all the bad guys. The main focus of the Mario series has always been the number one reason the fans keep coming back for more: Mario knows how to get the job done. When a "Gamer" hears these words, he knows he's in for a hard core, old school Atari game.
Atari games are the best, that's why I wear an Atari shirt. I like to show the world just how hard core old school I am. I love Atari games and I can name at least three that I've played in my life, without looking to google to seem informed.
Back to Mario: Supposedly Halo 4 has SIX types of grenades. This is Grenade Heaven (or as I like to call it, Grenade Overload!) for those fans of the series who love those "nades". There's Normal grenades, Spicy grenades, Sticky grenades, Funny grenades, Halo grenades, and Joke grenades.
The Funny grenades and Joke grenades are going to be a new fan-favorite, guaranteed! Nothing says "pw0n3d, Nubbie!" like the feeling of freshly PWNING that nub with those new "taunt" grenades!
This new game is shaping up to be a huge hit for the Wii.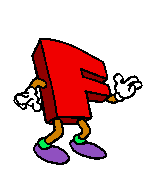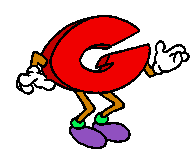 Posted by

Murdar Machene
at 8:35 PM
2 comments: